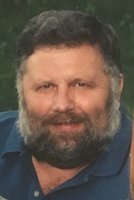 Martin James Eiholzer
Martin (Marty) J. Eiholzer formally of Morrisville, passed away February 20th at the age of 66 in Cooperstown, after a brief illness. He was born in Syracuse on July 13, 1951, the son of the late Herman Joseph Eiholzer and Phyllis Irene Heavener.
Marty graduated from Morrisville-Eaton in June of 1971. Shortly after he began working for Morrisville-Eaton schools as a custodian, from there he moved up to a grounds keeper. For many years he proudly served as a volunteer fire fighter and an EMT.
He is survived by his twin sons Herman and Martin and his wife Jamie of Lakeland, FL; a daughter Althea and her husband Stephen Brooks of Hubbardsville, NY; his son Joseph of Eaton, NY; his grandchildren Alexis, Brianne, Courtney, Danielle (Herman); Cheyenne (Martin); Morgan, Nathan, Kolton, Lydia (Althea), and great grandchild Eli (Cheyenne). Siblings: Mildred Johnson of Watertown, NY; Gloria Evans of Enterprise, Alabama; Gwen Young of Cazenovia, NY; Michele Eiholzer of Dunn, NC; Geraldine Hucul of Madison, NY; Donald Parmeter of Fayetteville, NC; William Parmeter of Hamilton, NY and Ruth Abbott of Hamilton, NY.
At his request there will be no services. However family and friends are invited join us May 26th, 2018 @ 11:00 for a celebration of life, at BrookView Campgrounds aka: Canaan Campgrounds, 8114 Green Hubbardsville, NY.
Contributions in his memory may be made to Hubbardsville Fire Department, Green Rd. Hubbardsville, NY 13355 or Bassett Heathcare, 1 Atwell Rd. Cooperstown, NY 13326.