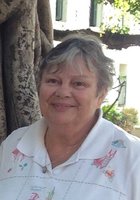 Diane E. Humphrey
Diane E. Humphrey, 69, passed away unexpectedly at home on January 29, 2018.
She was born in Utica on April 26, 1948, daughter of the late William and Sally (Doyle) Humphrey II. Diane was CEO of C&H Plastics, which was co-founded by her father. She had an adventurous spirit and enjoyed spending time with her family and friends. Among her favorite memories were her times spent in Cape Cod and at the camp in Old Forge, canoeing and fishing; her travels to Hawaii, Africa and her cross-country trip that found her working on the Delta Queen. Diane enjoyed music and played several instruments. She loved to play racquetball, cards and cribbage; enjoyed biking; reading books and watching Scifi movies. For many years she was the secretary for the Westmoreland Ladies After 5 Golf League and enjoyed playing golf with her friends.
She is survived by her sister, Linda Turk of New Hartford; her brother William and sister-in-law Becky Humphrey III of Sherburne; her best friend of many years, Pam Noti; nieces and nephews, Amanda Humphrey (Rock), William IV (Amanda), Sara and Newton English, Andrew Turk and Robin and Alex Barnes; great nieces and nephew, Dillon and Emma English and Bristol Jasiewicz; special aunts, Clara Mae Durant, Gerry Levy and Ruth Arcand; and many cousins. She was predeceased by her parents; brother-in-law Gary Turk; cousins Steve and Rick Metzler; and several aunts and uncles.
All are invited to memorial calling hours Friday, February 2, 2018 from 4-7pm at Owens-Pavlot & Rogers Funeral Service, Inc., 35 College St., Clinton. A private service will be held for the family.
In lieu of flowers, please consider donations in Diane's memory to CNY Veterans Outreach Center, 726 Washington St., Utica, NY 13502 or Stevens-Swan Humane Society of Oneida County, 5664 Horatio St., Utica, NY 13502.
"Dying is a very dull, dreary affair. And my advice to you is to have nothing whatever to do with it."