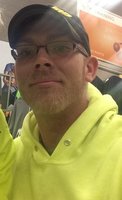 Alexander John Baisley
Alexander John "Aj" Baisley, 33, went to be with the Lord on January 7, 2018, after succumbing to injuries sustained in a fall at his home.
He was born September 11, 1984, the son of Jeffrey Baisley and Kady Kaiser. He was a graduate of New Hartford High School and MVCC. Aj worked at Di Highway for 10 years and became a certified welder and certified welding inspector during his career. Aj always looked forward to snowmobiling; he liked to hunt and fish; and enjoyed axe-throwing. He was a wonderful father and enjoyed time with his son, Shayne most of all.
He is survived by his son Shayne Hunter Baisley; mother, Kady Kaiser; father and step-mother, Jeffrey Baisley and Philomena Cosco; grandfather, Fred Kaiser; aunt Debra Kaiser and Uncle Craig Dicken; stepbrothers, Michael and David Cosco; cousins, Kate and Justin Dicken and Jade and Zack Baisley; his good friend Ryan Kiley, who helped him through many difficult times; and his dog Tucker. Predeceased by his grandparents, Jeanne and John Baisley and Audrey Kaiser and an uncle Jack Baisley.
Private services will be held for the family. There will be no public calling hours. In lieu of flowers, please consider donations to Rome Humane Society or Hope House.