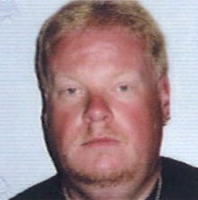 Brian J. Pritchard
Brian J. Pritchard, 47, passed away unexpectedly on September 6, 2017.
He was born June 18, 1970, a son of Edward and Jeannette (Maxam) Pritchard and graduated from Clinton Central School in 1988. Brian was a talented artist and drummer who enjoyed the rock music of his youth.
He is survived by his sons, Travis and Christopher; mother Jeannette Maxam-DeLuca; sister and brother-in-law Donna and William A. Bridge; brother and sister-in-law Edward and Lynnette Pritchard; nieces and nephews, Nicole, Kayla, William C., Cassandra and Robert; his aunts, Gretchen Maxam, Jean Maxam and Margaret Murfit; his former sister-in-law Kellie Cramer-Pritchard, who remained close to his family; and his lifelong friend David Grey. He was predeceased by his father Edward Pritchard.
A Service of Remembrance will be held at 6pm on Monday, September 11, 2017 at Owens-Pavlot & Rogers Funeral Service, Inc., 35 College St., Clinton. All are invited to call Monday from 4-6pm prior to the service.
The family thanks Dr. A Kannan and the wonderful nurses and staff of St. Luke's ICU, PCU and Emergency Department for the care and compassion given to Brian and his family.