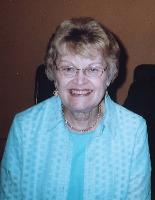 Janet K. Johnson
Janet K. Johnson, 83, passed away unexpectedly on Friday, April 21, 2017.
She was born in St. Johnsville on April 11, 1934, the daughter of the late Wesley and Hazel (Bolster) Kraft. On May 14, 1955 she was united in marriage to Theodore Johnson at St. Mary's Church in Little Falls. Janet was a member of St. James' Episcopal Church and past president of the P.E.O. She enjoyed playing bridge and the occasional game of golf. Most of all, Janet enjoyed time spent with her grandchildren and great-grandchildren.
She is survived by her husband of 61 years, Theodore Johnson; her two daughters Colleen and Jon Ames of Cicero and Jennifer and Bob Beretta of Monroe; four grandchildren, Kristi Bonnell and fiancé Patrick Higgins, Jon and Amanda Ames, Shannon Ames and Julia Beretta; four great-grandchildren, Brianna, Logan, Taylor and Trevor; and many nieces and nephews. She was predeceased by two brothers Leland and Herbert Kraft.
All are invited to call Monday, April 24, 2017 from 5-8pm at Owens-Pavlot & Rogers Funeral Service, Inc., 35 College St., Clinton. A Memorial Service will be held at 10am Tuesday at St. James' Episcopal Church, Clinton with the Rev. Gary Cyr officiating.
In lieu of flowers, please consider donations in her memory to Stevens-Swan Humane Society of Oneida County, 5664 Horatio St., Utica, NY 13502.